By Danielle Ray
The hallways and classrooms at Thomas Prince School (TPS) are once again filled with the happy chatter of students and the sounds of a school in action. 
Students have had the option to participate in a hybrid learning model at schools across the district since Jan. 19. Although some have opted to remain fully remote, those numbers are dwindling at TPS. 

"I think safety is the primary concern, but there are also some students who can learn quite well through the remote model," said Principal Tammy Boyle, who estimates that about three quarters of the K-8 students at TPS are hybrid as of press time.
"We are receiving new hybrid requests on a daily basis," Boyle said. 
Teachers and staff are certainly happy to have students in the building again, including Boyle, who has been principal at TPS for four years and is responsible for approximately 400 people, staff and students combined. 
"Nothing can replace the in-person experience of seeing a child smile in person," Boyle said. "In spite of masks you can see their smiles through their eyes."
One of the biggest challenges teachers face as a result of hybrid learning is live-streaming to students at home while also teaching and attending to the students who are physically in their classrooms – and yet they are making that duplicity happen. 
"There are still many protocols in place that keep students and staff safe, but these protocols can also make it challenging to do the kinds of hands-on learning that we value at TPS," Boyle said. "Our teachers and students have risen to the occasion as they always do." 
COVID-19 protocols in place at TPS and other schools across the district include mandatory mask-wearing at all grade levels and by school staff, increased cleaning and sanitizing at the schools, physical distancing in classrooms, cafeterias, at recess, etc., frequent hand-washing, and more.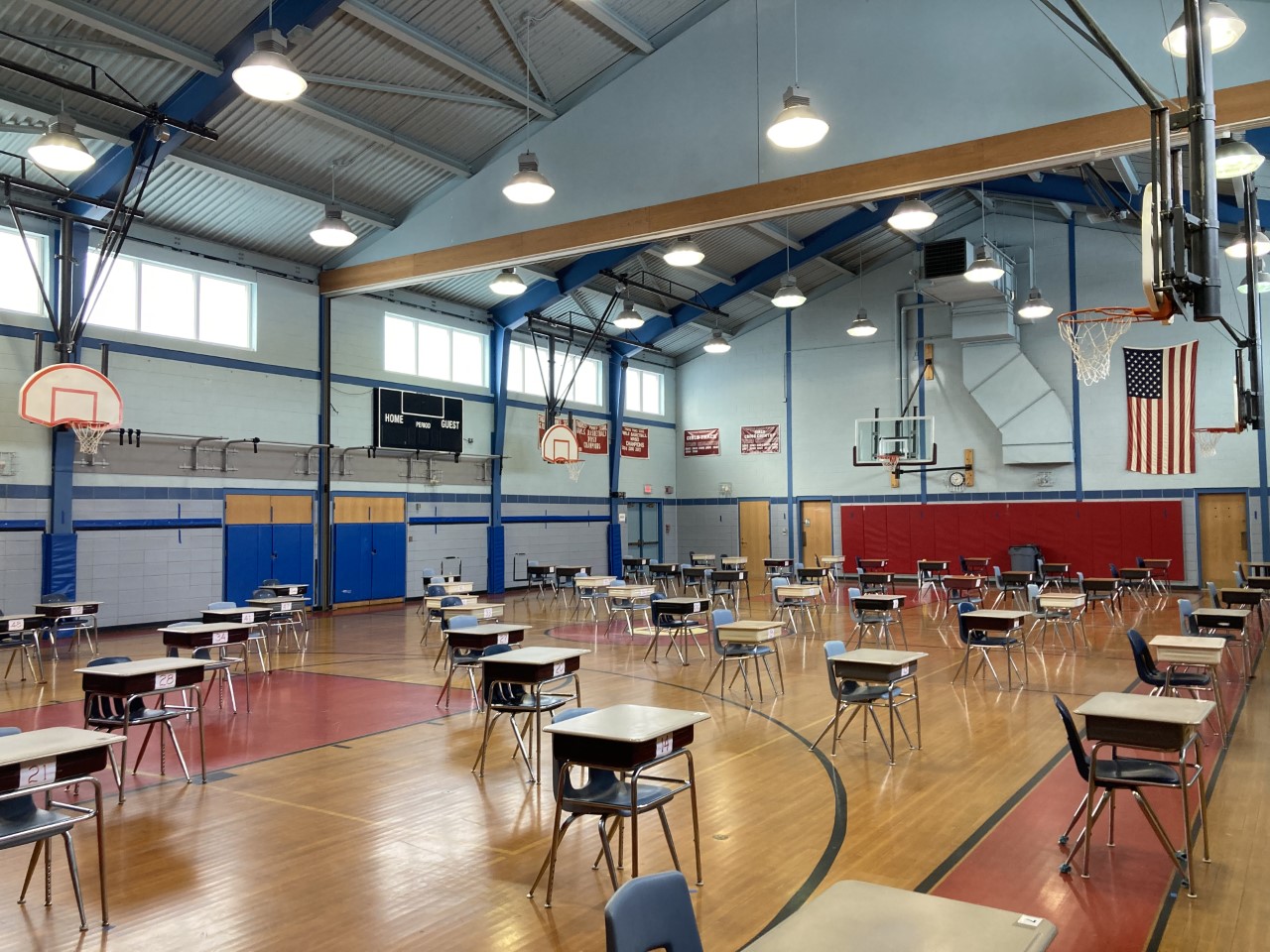 At a Feb. 23 press conference, education officials and Massachusetts Governor Charlie Baker stated that they will be pushing for schools across the state to return students to classrooms five days a week in a phased approach – in April for elementary school students and by the end of this school year for middle and high school students. 
In a Brevity Report to the school committee dated March 5, Wachusett Regional School District Superintendent Darryll McCall said he recently visited several schools in the district, including TPS, and worked with the building principals "on establishing proper social distancing in areas such as classrooms and cafeterias."
McCall outlined the district's full-time in-person learning plan at the March 8 school committee meeting. K-8 students have a proposed start date of April 5, and may possibly attend four or five days with Wednesdays as in-person half days with asynchronous learning in the afternoons. Full-time in-person learning for high school students has a proposed start date of April 26, also with the possible Wednesday half days. 
"We are looking forward to welcoming more students into the classrooms at TPS," Boyle said. "We recently shared the district plan with families, and so far, many seem to support this."
Despite the laundry list of procedures and rules, the students are happy to be back in the classrooms with their teachers and vice versa – and for kindergarten students, attending elementary school in person for the first time. 
"I honestly think our dedication and commitment to our students has been the single most unifying factor throughout this crisis," Boyle said. "I am most looking forward to having my entire community back together."
For more information visit wrsd.net.